Best Baby Pajamas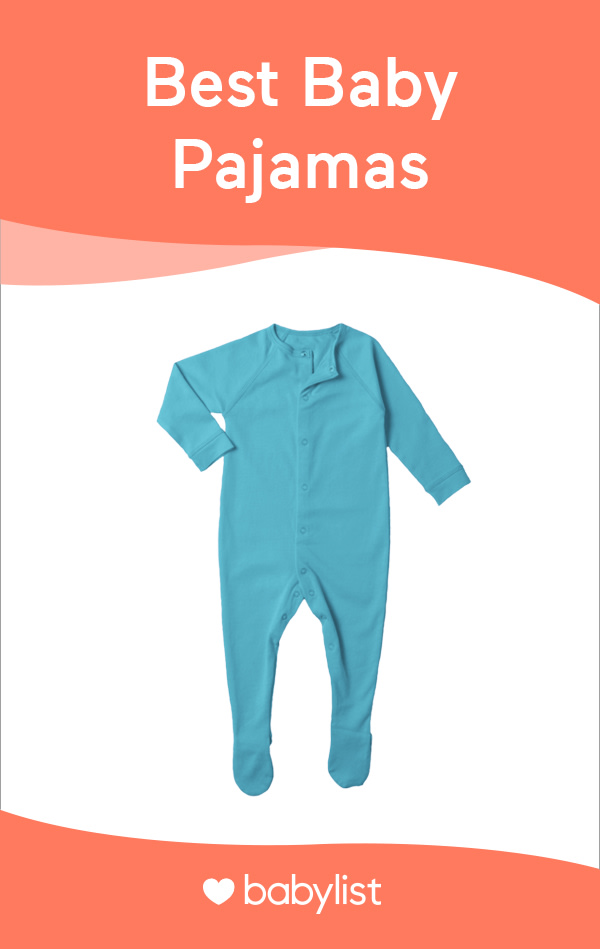 Let's be real: You'll do anything to help your baby sleep better (and get more rest yourself).
The first step in making that happen is dressing your little one in comfy pajamas—not too cold, not too hot and never scratchy—so they're relaxed and ready for a long snooze (hopefully!).
Do you really need baby pajamas?
Actually, many babies don't sleep in pajamas until four to six months old. That's because newborns require more middle-of-the-night diaper changes. Dressing your newborn in a one-piece bodysuit (the ones that look like undershirts with snap buttons in the diaper area), and then wrapping your child in a swaddle or a wearable blanket for warmth, makes for quicker diaper changes.
When should you switch to pajamas? If your baby is moving more, turning over or breaking out of their swaddle, it's time.
What's with the flame-resistant warnings?
The warnings found on children's pajamas are a bit scary, but here's the deal: children's pajamas are required by law to be treated with fire-retardant chemicals or to be tight fitting. Because the flame-resistant chemicals used on pajamas have been linked to increased hyperactivity and lowered IQ in children, we recommend buying only untreated, tight-fitting pajamas.
How do you choose the best baby pajamas?
The most important thing when shopping for baby pajamas is to make sure there are no hoods or loose-fitting tops that could pose a suffocation hazard. Also, consider the weather. Blankets in the crib are a big no-no because they could ride up over your baby's face. Instead, opt for thicker pajamas, wearable blankets or sleep sacks to keep your baby warm and safe. During warmer seasons, dress your little one in lighter pajamas so they don't get overheated. If baby is flushed or sweaty, they need fewer layers.
Ready to shop? We rounded up the best baby PJ-makers for you.
Choosing What's Right For You
A good pair of PJs can make your baby feel comfy all night long. Look for ones that haven't been chemically treated and aren't too loose around the neck (and could ride up over your child's face). You also want jammies that will keep your baby cozy, but not too hot.
This information is provided for educational and entertainmentpurposes only. We do not accept any responsibility for anyliability, loss or risk, personal or otherwise, incurred as aconsequence, directly or indirectly, from any information oradvice contained here. Babylist may earn compensation fromaffiliate links in this content. Learn more about
how we write Babylist content.
The freshest in parenting this week, delivered to your inbox