Best Interactive Baby Books
Last Updated: June 1, 2016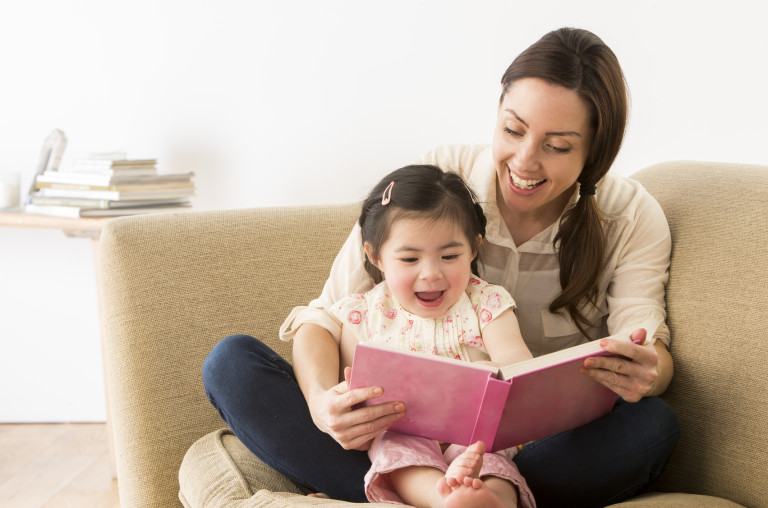 Play, draw, dance, and discover with these delightful interactive books. Designed to engage the senses, these stories allow your child to experience different sights, sounds, and textures so they can express themselves more fully.
---
More than just your baby's milestones, this journal helps you remember the cultural moment of the year your baby was born.
Rough, fuzzy, smooth, and bumpy, this book tickles your baby's evolving sense of touch.
A puppet show and a book in one! Introduce your babe to these common animals with these finger puppets.
This nifty write-on book is for kids three and up, but it's a great way to get them practicing their writing skills early.
The compelling dots of this little book do not literally move on the page, but they seem to.
This wide-mouthed frog is really, really wide-mouthed. And he gets to show it off in this 3-D pop-up book that makes little ones jump.
This Eric Carle collection has four special books that have hidden matching games inside.
This books turns our mistakes into something beautiful with holes, bends, smudges, and more that make your child return to this book again and again.
Part toy, part book, this accordion-style book has five friendly animals, a mirror, a teether, and more.
Your child will love playing with the slider tab which reveals all the creatures that are hiding in the pond.
No matter where Harry tries to hide, it's always easy for your little one to spot him. Kiddos love pointing out where Harry is hiding.
This die-cut book features a beloved traditional sing-along rhyme that will develop your child's number skills.
These full-size pages are fun and easy for 1-3 year olds to color (and learn shapes and numbers at the same time).
Slide open the windows to reveal the trucks: learn all about different trucks, colors, and drivers! Perfect for tactile learners.