Baby Gear Built for Dad
Dave Whatley
Last Updated: July 29, 2016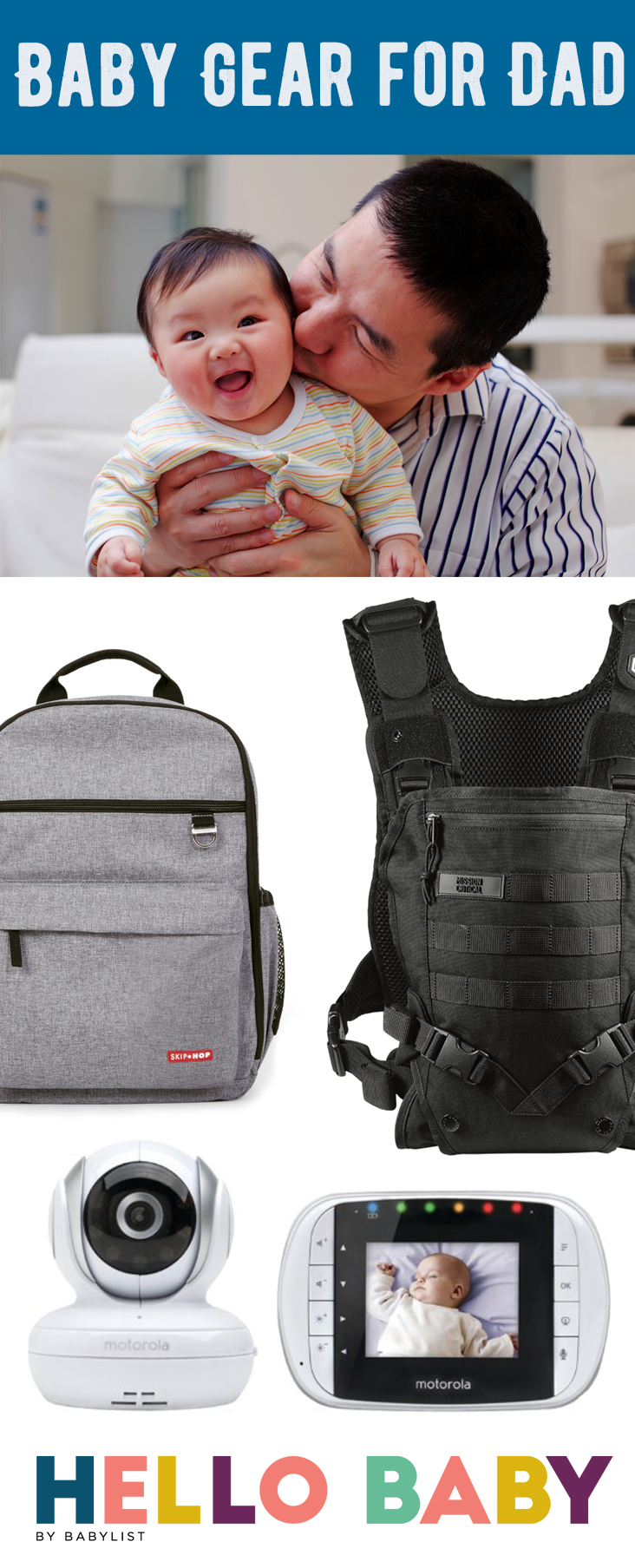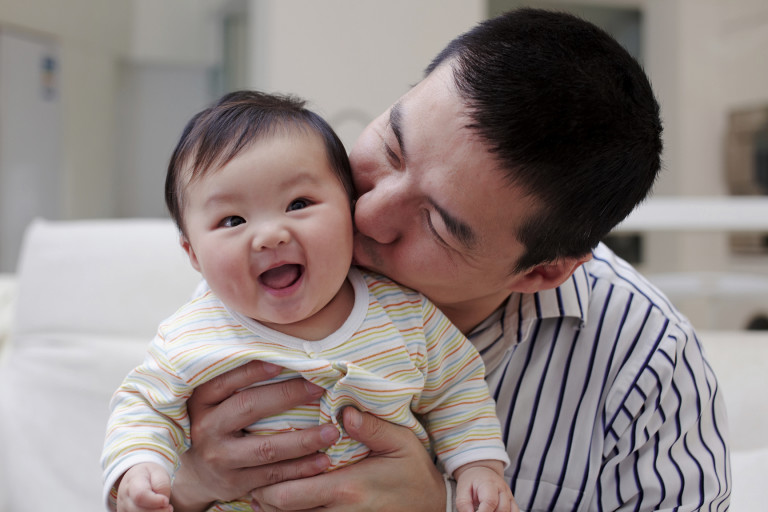 For generations the responsibility of raising children fell primarily on women. But today there is a growing tide of men who want equal responsibility in raising their children—fathers who don't think "dirty diapers" are the two scariest words in the English language.
According to the Pew Research Center, the percentage of stay-at-home dads and male caregivers has more than doubled since 1989. Even though more and more men are taking an active role in raising babies, the marketplace still caters to women.
When registering for our twin boys, my wife wanted me to be enthusiastic about the process. But honestly, how worked up can I get about a diaper bag when my choices are the yellow flowers or the light blue paisley?
The number one factor in selecting any product to use with children should always be safety, but where is it written that safety can't be wrapped in a kick-ass package? Sure, I'm impressed by a baby carrier that comes highly recommended by 9 out of 10 mothers, but secretly all I want to know is: would Han Solo wear it?
The good news is that if you are a father or a male caregiver, you don't have to sacrifice traditional masculinity to take care of children. Retailers are wising up and more and more excellent products are hitting the market that you can proudly wear to your Daddy and Me group. Here are a few of my favorites.
The Carrier
For men of action, the Mission Critical Baby Carrier is a sleek-looking, 1000D nylon military-grade fabric baby carrier that is easy to put on and secure for your 8 to 35 lb baby. Your infant can face in or out, depending on their stage of development. This carrier features a removable and washable liner, hidden hood, and MOLLE straps so you can equip it with anything you might need for your outing (bottles, toys, pacifiers). Plus, the unique secure vest design has great ventilation and allows free use of hands and full mobility. Great for carrying your baby through the mall or hiking in nature, this lightweight carrier keeps my boys comfortable and safe, and as an added perk, looks like a vest a SWAT team might wear fighting bad guys.
The Monitor
A baby monitor is a must for any nursery, and if you are a guy who loves technology, then the Motorola MBP33 Wireless Video Baby Monitor is the one for you! It's 3.5" color LCD screen, infrared night vision, and 2.4 Gigahertz FHSS technology allows you to monitor your babies up to 200 meters away, even in the dark. The LCD screen is equipped with controls so you can pan, tilt, and zoom the camera remotely, as well as check room temperature and play one of five programmed lullabies. It also alerts you if you are moving out of range so you'll never have to wonder if you're close enough to hear what's going on.
Even for those non-tech-savvy parents, I would highly recommend it. You don't need an engineering degree to use it: just read the simple instructions, plug it in, and feel confident that your babies are safe. I have tried several monitors on the market and I've found that the Motorola MBP33 has the highest quality picture and sound of any of the models that I've used.
The Diaper Bag
If you have infants, then you need a diaper bag. So why can't I carry all my baby essentials in a bag designed specifically for men? Finally, I can. Dads today can get a diaper bag that looks like it should hold your tape measure and hammer, one that looks like you can take it on a safari, or another for your fixed-gear riding former self.
But I prefer stealth mode: a backpack that is secretly a diaper bag. The Skip Hop Duo Backpack has custom hardware for pacifiers or toys and more than nine pockets (including side bottle pockets). And no one will know it's full of diapers and wipes.
The Camera
Not a day goes by that my boys don't have a landmark moment: the first time they crawled, their first steps, learning to eat solid foods by splattering carrots all over my favorite shirt. If you are like me, you want to capture every one of those moments on video. Technically not a "baby product", the Go-Pro Hero is the perfect video/still photo camera for any and all milestone moments.
Featuring high-quality video and photos, the Go-Pro Hero is extremely lightweight and user friendly. It's "QuikCapture" mode lets you power on the camera and start recording with the press of a single button and the "Burst Photo" mode captures fast-action sequences at up to 5 frames per second. Just point, click, and record all those precious baby moments that you'll want to relive over and over. It comes with a harness that you can wear on your head to keep your hands free and is waterproof up to 131 feet. It supports a 32GB memory card (sold separately) and comes with an easy step-by-step manual to teach you how to use the camera and how to download your videos and photos to your computer afterwards so you can share them with friends and family.
The Book
When I found out that my wife was pregnant, I realized I knew nothing about raising babies. So I made it a point to read as much as I could about how to be a father. There are many quality books on the market and I would never suggest reading just one, but for my two cents, the best book to get is Dude, You're Gonna Be a Dad by John Pfeiffer, an informative quick read that is perfect for the new dad. You'll get crucial tips and advice from a father's point of view, ranging in topics from feeding, cleaning, sleep deprivation, and even some great relationship advice for how to rekindle the flame with your partner.
Being a father is the greatest role any man could have. I am proud to take care of my sons. It's not my job—it's my privilege. And as more and more men start taking the role of caregiver, I believe we will see a new wave of products hit the market that "9 out of 10 fathers recommend."