Baby Gear Built for Dad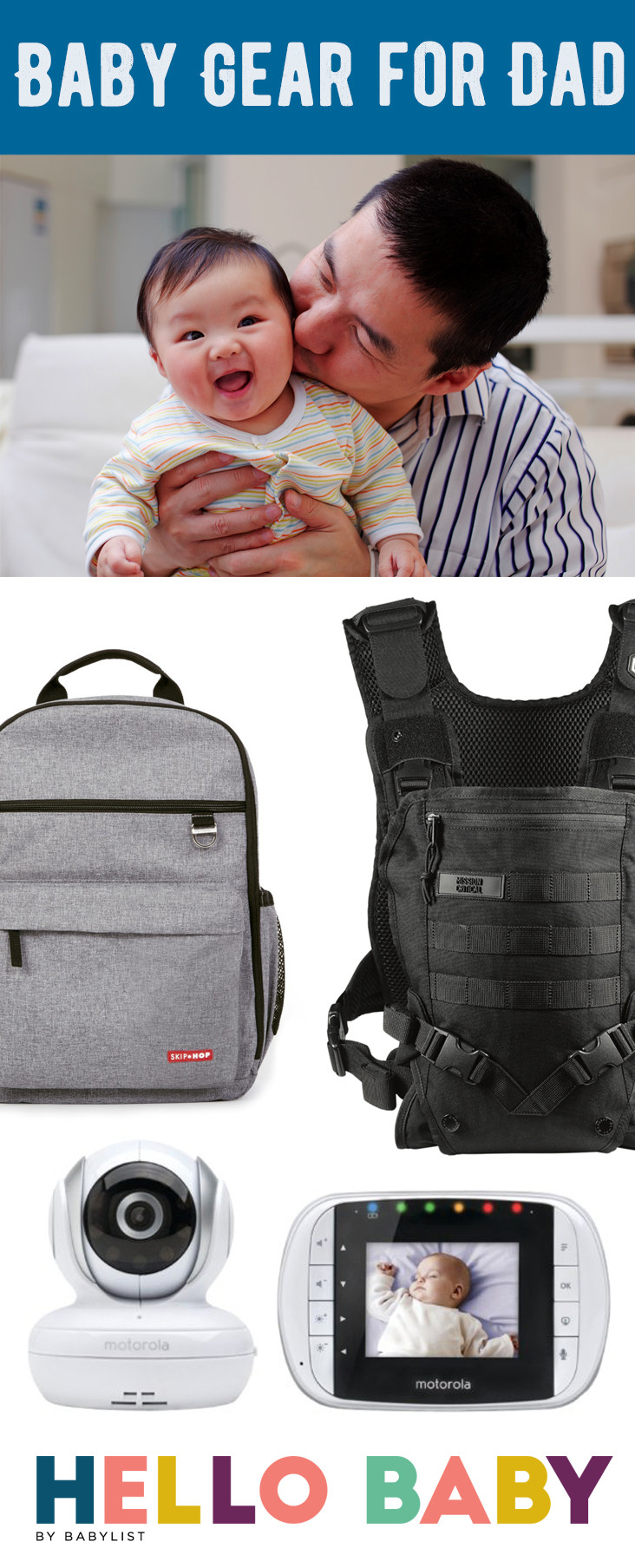 For generations the responsibility of raising children fell primarily on women. But today there is a growing tide of men who want equal responsibility in raising their children—fathers who don't think "dirty diapers" are the two scariest words in the English language.
According to the Pew Research Center, the percentage of stay-at-home dads and male caregivers has more than doubled since 1989. Even though more and more men are taking an active role in raising babies, the marketplace still caters to women.
When registering for our twin boys, my wife wanted me to be enthusiastic about the process. But honestly, how worked up can I get about a diaper bag when my choices are the yellow flowers or the light blue paisley?
The number one factor in selecting any product to use with children should always be safety, but where is it written that safety can't be wrapped in a kick-ass package? Sure, I'm impressed by a baby carrier that comes highly recommended by 9 out of 10 mothers, but secretly all I want to know is: would Han Solo wear it?
The good news is that if you are a father or a male caregiver, you don't have to sacrifice traditional masculinity to take care of children. Retailers are wising up and more and more excellent products are hitting the market that you can proudly wear to your Daddy and Me group. Here are a few of my favorites.
---
I am a veteran film and television writer from Los Angeles. My wife and I were blessed with twin boys who turned our lives upside down (in a great way). With lofty ambitions of becoming the greatest father this world has ever known, I attempted to learn anything and everything there is to know about raising twins. During my quest for knowledge I discovered that although most information and products are targeted towards mothers (which for obvious reasons is very wise), the market is starting to develop more and more products geared towards men with more fathers wanting to be involved with raising their children. My quest to become the greatest father is ongoing, and as my journey continues I feel it is my duty and my privilege to pass on any and all helpful information I can to other parents to help keep our children healthy and happy.
This information is provided for educational and entertainmentpurposes only. We do not accept any responsibility for anyliability, loss or risk, personal or otherwise, incurred as aconsequence, directly or indirectly, from any information oradvice contained here. Babylist may earn compensation fromaffiliate links in this content. Learn more about
how we write Babylist content.
The freshest in parenting this week, delivered to your inbox