Twelve Ways to Make the Ultimate Baby Photo Holiday Card
Twelve Ways to Make the Ultimate Baby Photo Holiday Card
One of the most satisfying ways to show off your new baby is creating a stunning holiday card starring their epic cuteness.
The steps are simple: 1) Photograph them in the perfect festive pose, 2) Select a gorgeous photo card template and get them printed up! Here are a few of our favorite holiday baby photo props to inspire you during this sparkling season and the holiday card templates that will help you finish your project in no time. These cards will be so cute, Grandma will keep them on her fridge all year long!
Peeking out of a present
Line the bottom of the box with a blanket so it's nice and snuggly in there. Definitely the best present Santa ever brought, right?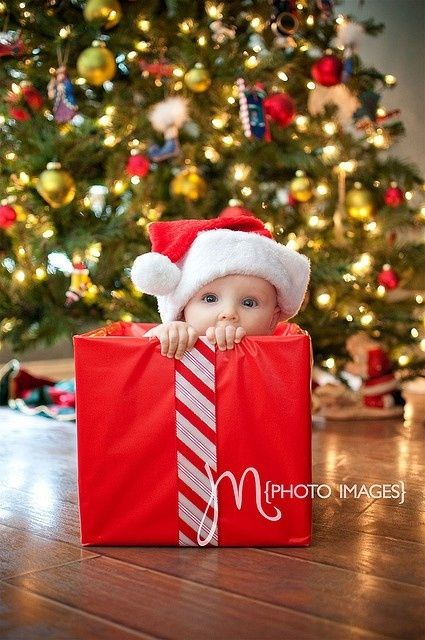 Photo by JM Photo Images
Wearing reindeer antlers
A pair of crocheted antlers turn your baby into the cutest, tiniest reindeer of them all.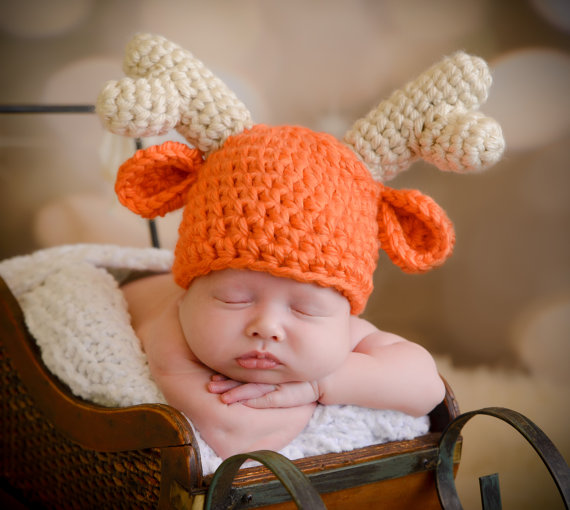 Photo by TSB Photo Props
Reading a holiday book
Even if your baby isn't old enough to read, a photo of them with a nice holiday picture book is sure to make people go, "Awww."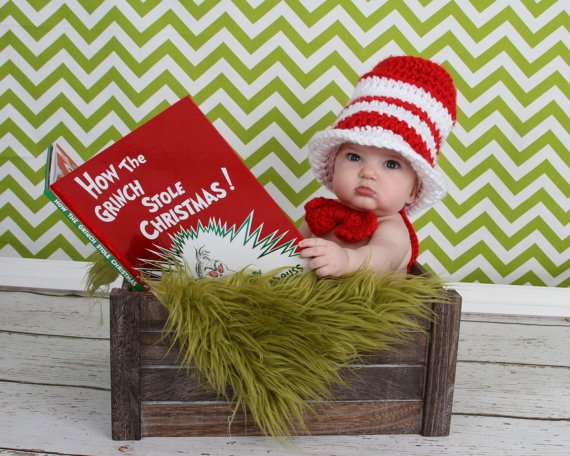 Photo by The Twisted K
Playing with (or chewing on) Christmas ornaments
Make sure the ornaments you choose as photo shoot props are safe for baby because these are so cute!
Photo by Monika Thorpe
Inside a stocking
A newborn is the perfect size for tucking inside a Christmas stocking. You can slip a candy cane or a little toy in their hand for a nice extra touch.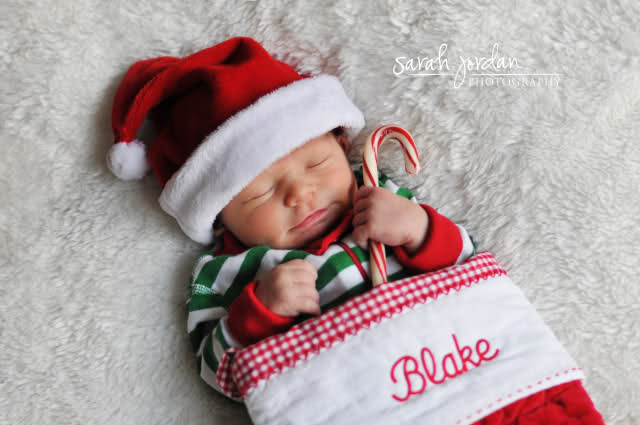 Photo by Sarah Jordan
Picking up the Christmas tree
This one requires that your baby have a toy car with a roof. If you do have something like that, this is definitely a fun shot!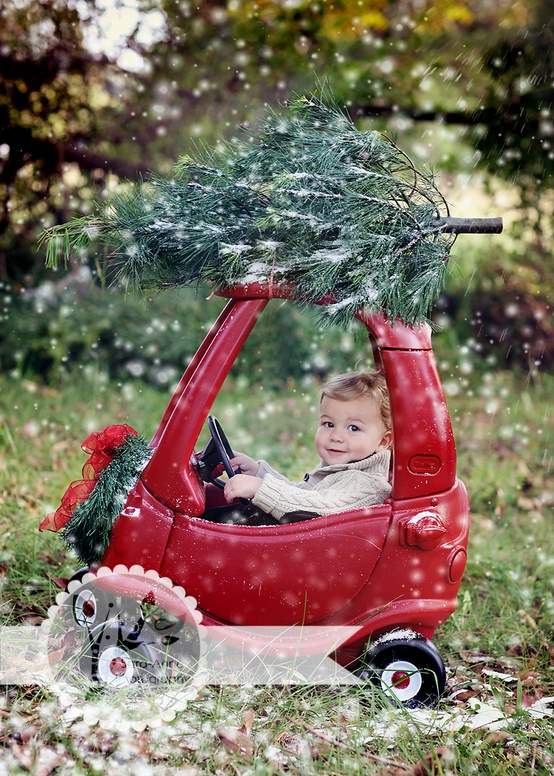 Photo by Sara-Anne Photography
Being unwrapped
Take a picture of a family member unwrapping a present and being shocked and overjoyed to find baby inside. (Make sure you pick a family member who can make a good "surprised" face).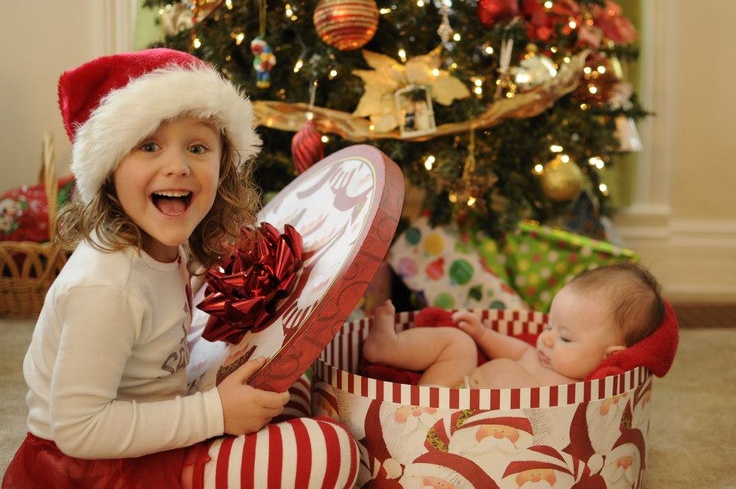 Photo by Ira
Posing with a pet
A baby staring into a pet's eyes in front of the Christmas tree captures the soft and still wonder of the holidays.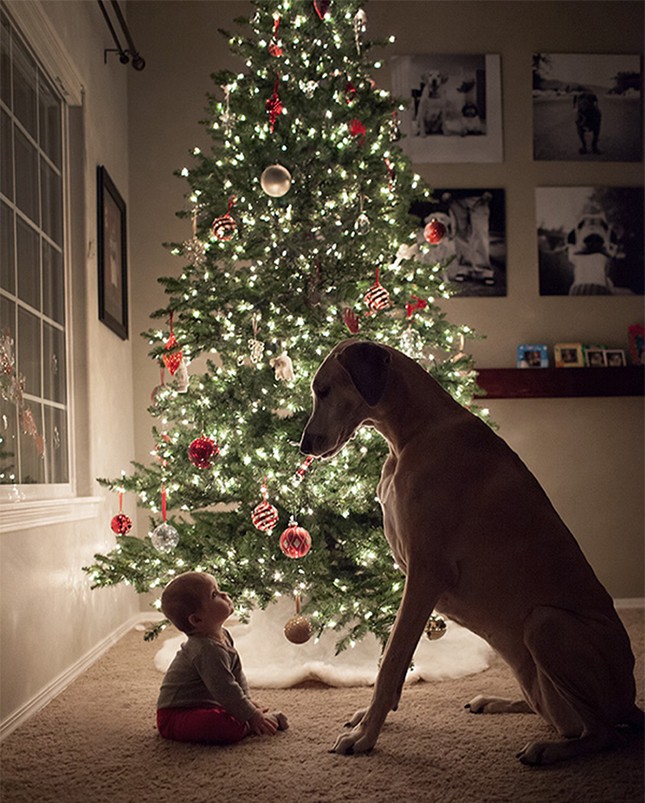 Photo byNice Animals
Crying despite the joyful season
Getting a baby to pose for photos is not always the easiest thing. You could just roll with it and go for the comic shot.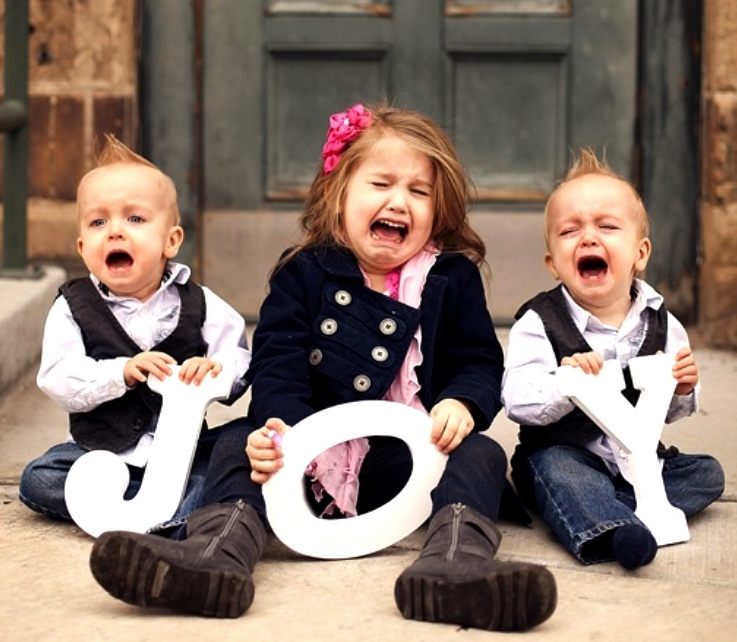 Photo by Erin Mathews
Riding their sleigh
Show that your baby is totally prepared for winter fun! (This particular gorgeous photo was taken at a Christmas tree farm).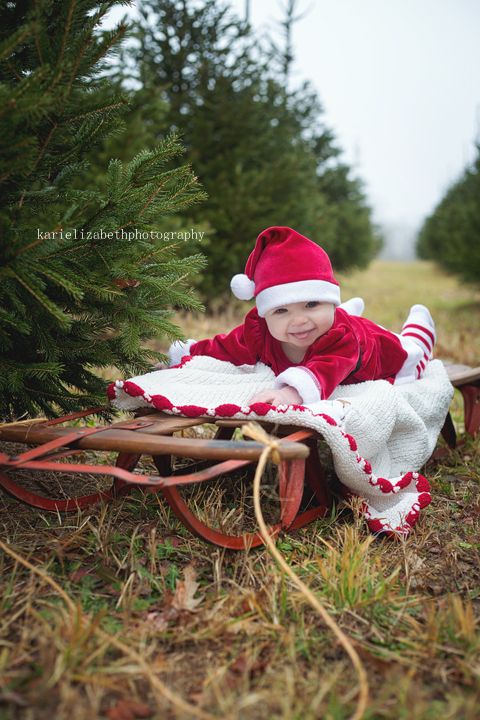 Photo by Kari Elizabeth Photography
Asleep in Santa's arms
What could be cuter than baby snuggling with Santa?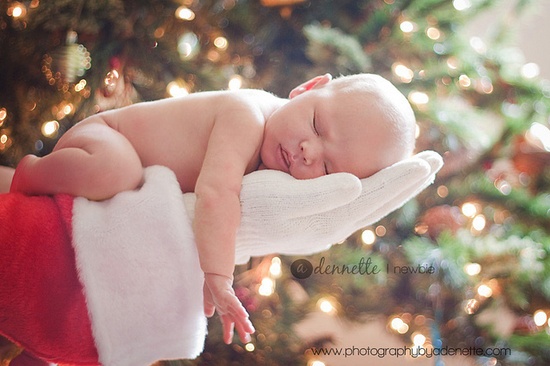 Photo by A. Dennette
Once you've got your photo at the ready, check out our article on photo holiday card templates.
This information is provided for educational and entertainmentpurposes only. We do not accept any responsibility for anyliability, loss or risk, personal or otherwise, incurred as aconsequence, directly or indirectly, from any information oradvice contained here. Babylist may earn compensation fromaffiliate links in this content. Learn more about
how we write Babylist content.
The freshest in parenting this week, delivered to your inbox